Co-founder, music director, and conductor of the Ypsilanti Youth Orchestra. Mr. Hayes has a passion for music. Whether it is composing, arranging, and adapting scores and parts for the YYO, arranging for and directing the crowd-pleasing Cadillac Area Symphony and the Traverse City Civic Players, re-creating classic rags for River Raisin Ragtime Revue, or playing his bass on Sunday mornings at church, this passion influences every aspect of his musical being. He received his Bachelor of Music Education degree from Southern Illinois University and a Master of Music degree from Western Illinois University. In 2011, he was recognized in a Special Tribute from Michigan Governor Snyder and members of the State Legislature for his personal commitment to the many young people who share his love and appreciation of music.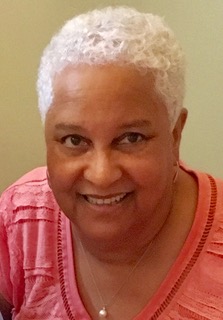 President of the Ypsilanti Youth Orchestra. Mrs. Hayes comes from a family who highly valued education, and she became a part of this legacy at age four when she was hired at $.05 a day to teach the two children next door to read. Upon graduation from Crystal Negro High School in Crystal Springs, Mississippi she entered Tougaloo Southern Christian College, earning a bachelor's degree in English, and a master's degree in English from Emory. During her more than forty years teaching, Mrs. Hayes vowed she would never become an administrator of anything. She has been the president of the YYO since 2005.
Ms. Matasha W. Allen is the Operations Manager for the YYO. She sang and played the viola while attending Shelby County Public Schools (in Shelbyville, Kentucky. As a child, she recruited family and friends to perform her original songs on her grandparents' patio. Her teachers encouraged her to study music in college. Ms. Allen earned a Bachelor of Music degree with a concentration in Vocal Performance from Fisk University in Nashville. An experienced early childhood caregiver and teacher, Ms. Allen loves children, believing that "It takes a village to raise a child." She is excited to be a member of the YYO "village," supporting the talents of the students.

Board of Directors
Verna Julimairis Hayes, president
Claudia Young Hunter, vice-president
Sundra Meads, treasurer
Jane Wilkinson, secretary
Bruce Galler, advisor
Kira Berman
June Guthrie
Austin Stewart
Alyssa Wells
Matasha Allen, ex-officio
William R. Hayes, ex-officio